Your courses. Your brand.
Create countless courses for your students with your brand. Make them look like you want in a website just for you.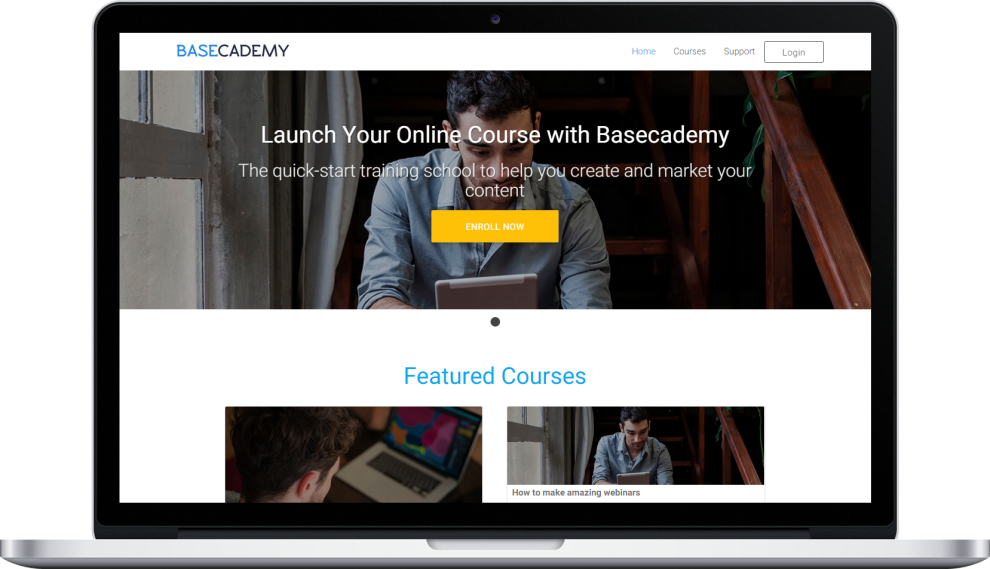 Real-time decision making
With graphical reports you know exactly what you should be improving in your students experience. Know in real time what is going on with your clients and how you can help them get the most of your courses!
Questions? Talk to an expert
More than customers, a real partnership.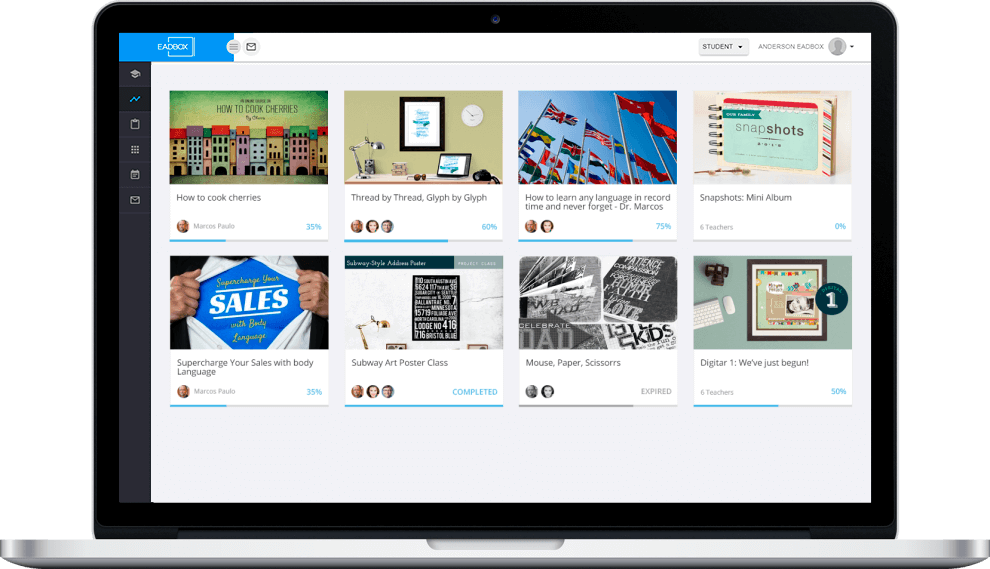 Create the most complete and breathtaking courses
Online courses are easily created using SCORM, own video classes, hangouts, presentations, HTML5, Corporate Videos, Reviews of satisfaction surveys and more.
Live Broadcasting
Add value to your course with live classes, interact with students in a simple, direct and objective way. To attend the classes, the students do not leave their school and do not have to install files, it's all simple and straightforward.
Questions? Talk to an expert
Follow your highly engaged and aligned tutors and students
Have a point to point monitoring between students and tutors. Evaluate and track the progress each class, course and enrolled course program.